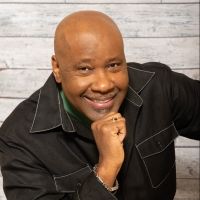 Pastor Amos L. Lewis, Senior Pastor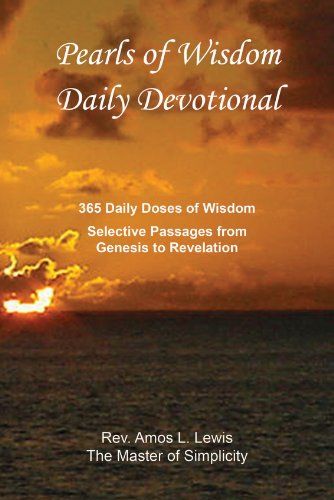 Pastor Amos L. Lewis is the son of the late John T. and Sarah Lewis of Pinckard, Alabama. He graduated from Dale County High School and became the first African-American to win the prestigious John Philip Sousa Band Award. After High School, he joined the United States Air Force where he continued his education earning both an Associates of Liberal Arts Degree from St. Leo College and a Bachelor of Science Degree in Church Ministries from Liberty University. After 21 years of honorable service Pastor Lewis retired as a Master Sergeant and became the fulltime Pastor of Rising Star Missionary Baptist Church.
Pastor Lewis was licensed to preach in June 1983 at St. Paul Missionary Baptist Church in Pinckard, Alabama. While serving in the Air Force, he stayed busy serving the Lord as an Associate Minister at the Glendale Baptist Church in Miami, Florida. It was at this church that he met and married his lovely wife, Zeannie Lewis. Pastor Lewis served as a Church Training Union Teacher for teenagers, a Royal Ambassadors' Counselor for little boys, a trumpet player in the Music Department, and as a Bible Study Teacher at a local Correctional Facility.
After being reassigned to Davis-Monthan A.F.B. in June 1984, Pastor Lewis joined First Southern Baptist Church and served as the bus captain and then joined Trinity Missionary Baptist Church and served as an Associate Minister. Recognizing his heart for ministry, Pastor Ernest L. Girley ordained Pastor Lewis in September 1986. Shortly thereafter, he was called to serve as Assistant Pastor of Rising Star Missionary Baptist Church from January 1987 until he was officially called to Pastor in May 1987. He was installed as Pastor of Rising Star by Pastor E. L. Girley in June 1987.
Through his anointed and innovative leadership, Pastor Lewis continues to lead the church to new levels of ministry for kingdom building. He has led Rising Star to become a local church with a global reach. He led the church from a membership of less than 100 people to over 1,000 members. Due to the tremendous growth of the church, in July 2006 Pastor Lewis led Rising Star to start building a 2.5 million-dollar, state-of-the-art multipurpose facility on their 4.3 acres campus. Rising Star moved to their new campus and celebrated their Grand Opening, April 1, 2007. Pastor Lewis is the former Moderator of the Southern Arizona Missionary Baptist District Association and is the former President of the Interdenominational Ministerial Alliance (IMA) of Tucson and Vicinity. Currently, he serves as the First Vice-President of the Paradise Missionary Baptist State Convention of Arizona, Inc.
Because of his passion for growth and service, he continues to pursue higher learning. He earned his Master's Degree in Leadership Development through Koinonia Christian College. Currently, he is working on a Masters of Divinity through Golden Gate Baptist Theological Seminary. In March 2011, Pastor Lewis was given an Honorary Doctor of Divinity Degree from Saint Thomas Christian College. Lastly, due to his leadership mantle he is currently mentoring over 30 ministers at Rising Star.
Pastor Lewis has received the following awards: The Robert L. Horn Service Award, NAACP, January 18, 2003; 2005 Juneteenth Festival Planning Committee "Community Leadership Award", June 17, 2005; Rosa Parks Living History Makers Faith Based Award, February 8, 2006; Community Service Award, NAACP, October 2007; Outstanding Achievement; and the University of Arizona Black Alumni, The Henry "Hank" Ryan Community Service Award, 2008. On April 24, 2010, The Vanguard Newspaper honored Pastor Lewis as being one of the 25 Most Influential African-Americans in Southern Arizona.
Sister Zeannie Lewis, the wife of Pastor Lewis, is the First Lady of Rising Star. She is the daughter of Sam and Bertha Middleton. Sister Lewis grew up in Miami, Florida where she graduated from South Miami High School. She earned her Bachelor of Science degree in Psychology from Liberty University and her Teaching Certification from the University of Arizona and a Masters Degree in Education at the University of Arizona. She has been teaching for nearly two decades. Sister Lewis is actively involved in the church and community. She is the President of the Ministers' Wives at Rising Star. She is an enthusiastic supporter of the ministry she shares with her husband, and she is Rising Star's number one motivator.
Pastor and Sister Lewis are the proud parents of four lovely children; Kelvin L. Lewis (wife Tracy and sons Jayden and Myles), Jenelle L. Lewis, Terria L. Holmes (husband Joshua and sons Emmanuel and Nathaniel) and Jeremiah Baston-Lewis (daughter Kiana).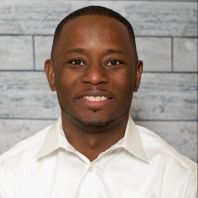 Pastor Trehon Cockrell-Coleman
Executive Pastor
Young Adult Pastor
tcoleman@risingstarbaptist.org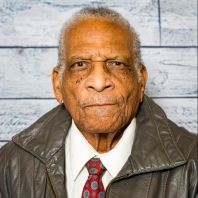 Grady Mathis
deacons@risingstarbaptist.org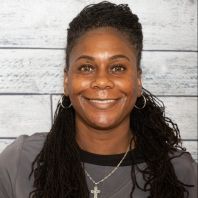 Jaunina Tounsel
Director of Christian Education
Office Assistant (staff)
officeassist@risingstarbaptist.org
Jaunina Tounsel
Director of Christian Education
Office Assistant (staff)
officeassist@risingstarbaptist.org
Jaunina Tounsel
Director of Christian Education
Office Assistant (staff)
officeassist@risingstarbaptist.org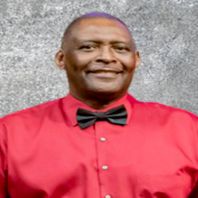 Deacon William McGruder
Men's Ministry
men@risingstarbaptist.org
Deacon William McGruder
Men's Ministry
men@risingstarbaptist.org
Deacon William McGruder
Men's Ministry
men@risingstarbaptist.org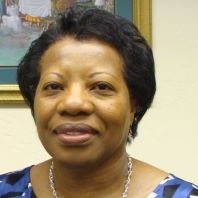 Sister Martha Fleming
Women's Ministry
women@risingstarbaptist.org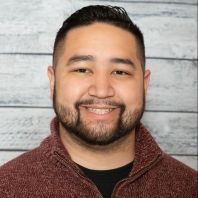 Min. David England
Youth Ministry
youth@risingstarbaptist.org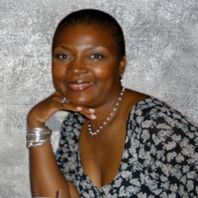 Sister Alacine Deschler
Evangelism Ministry
evangelism@risingstarbaptist.org
Brother LaKennedy Hardware
Evangelism Ministry
evangelism@risingstarbaptist.org
Brother LaKennedy Hardware
Evangelism Ministry
evangelism@risingstarbaptist.org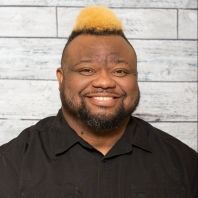 Ventura Tounsel
Worship Arts Ministry
rsmbcmusic@gmail.com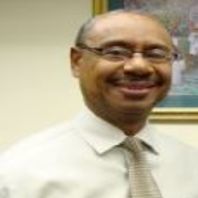 Deacon Lee Fleming
Senior's Ministry
info@risingstarbaptist.org
Deacon Lee Fleming
Senior's Ministry
info@risingstarbaptist.org
Deacon Lee Fleming
Senior's Ministry
info@risingstarbaptist.org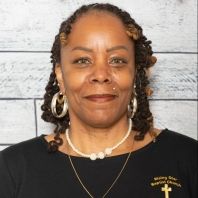 Cynthia Carr-Person
Executive Administrative Assistant
520.791.3068 ext. 100
admincord@risingstarbaptist.org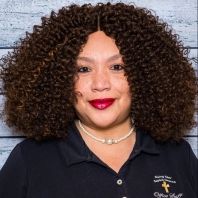 Deneene Collins
Church Administrator
Media & Marketing Director
admin@risingstarbaptist.org
520.791.3068 ext 103
Deneene Collins
Church Administrator
Media & Marketing Director
admin@risingstarbaptist.org
520.791.3068 ext 103
Deneene Collins
Church Administrator
Media & Marketing Director
admin@risingstarbaptist.org
520.791.3068 ext 103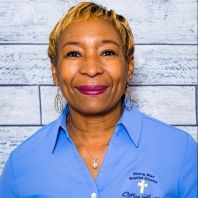 Minnette Powell
Business Administrator
520.791.3068 ext. 102
finance@risingstarbaptist.org
Minnette Powell
Business Administrator
520.791.3068 ext. 102
finance@risingstarbaptist.org
Minnette Powell
Business Administrator
520.791.3068 ext. 102
finance@risingstarbaptist.org