Thank You For 35 Years of Service!
A Labor of Love 💕 35 Years of Appreciation 👏:
What are the benefits of having Pastor and people being joined together for 35 years 🤔? The opportunity to celebrate 🎉 three decades and a half of authentic pastoral ministry that cannot be erased! This is what you call a Labor of Love 💕. It is with great anticipation and honor that we the members of Rising Star Baptist Church invite you to participate with us as we thank God for the life, work, and achievements of Pastor and First Lady Lewis during their 35 years of service to Rising Star 🌟. A lot has changed since Pastor and First Lady Lewis first started with the small church in 1987, but one thing that will not change is the love ❤️ we have for our amazing leaders. Join us Sunday, June 12 at 10:00AM MST for a Worship Service thanking God for the ministry of Senior Pastor Amos L. Lewis and First Lady Zeannie Lewis. It will be a joyous occasion in Christ ✝️.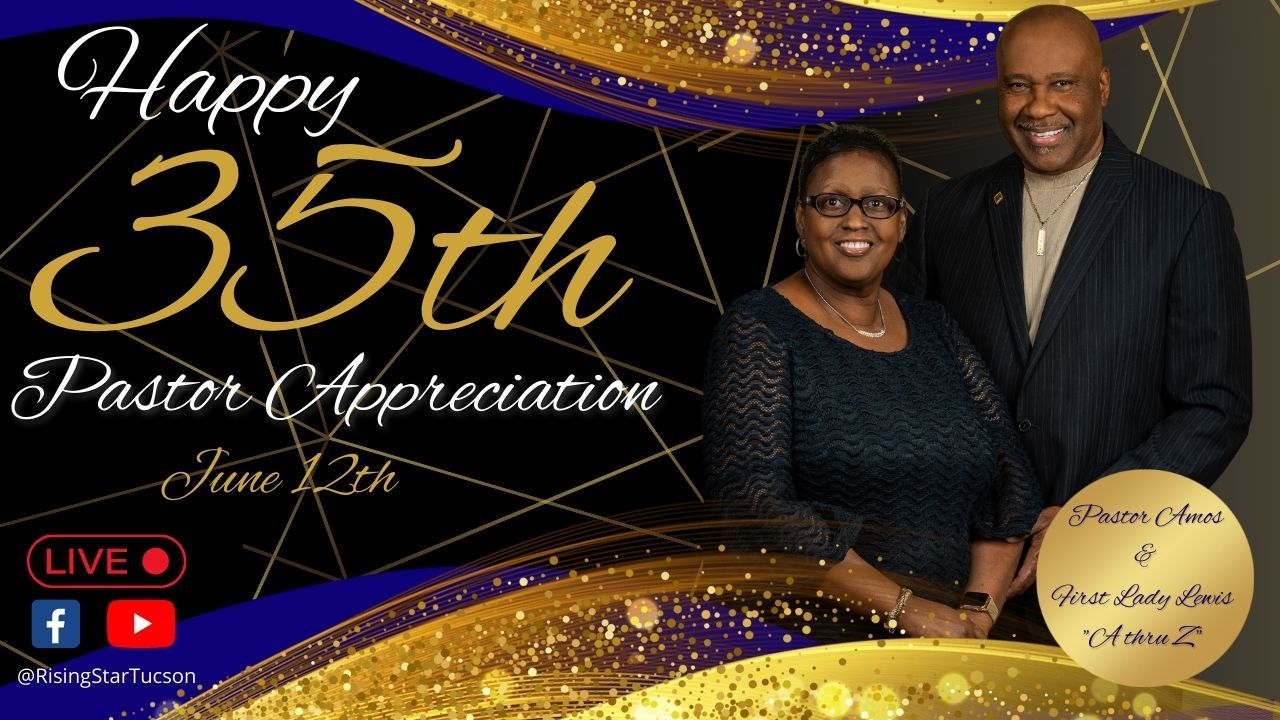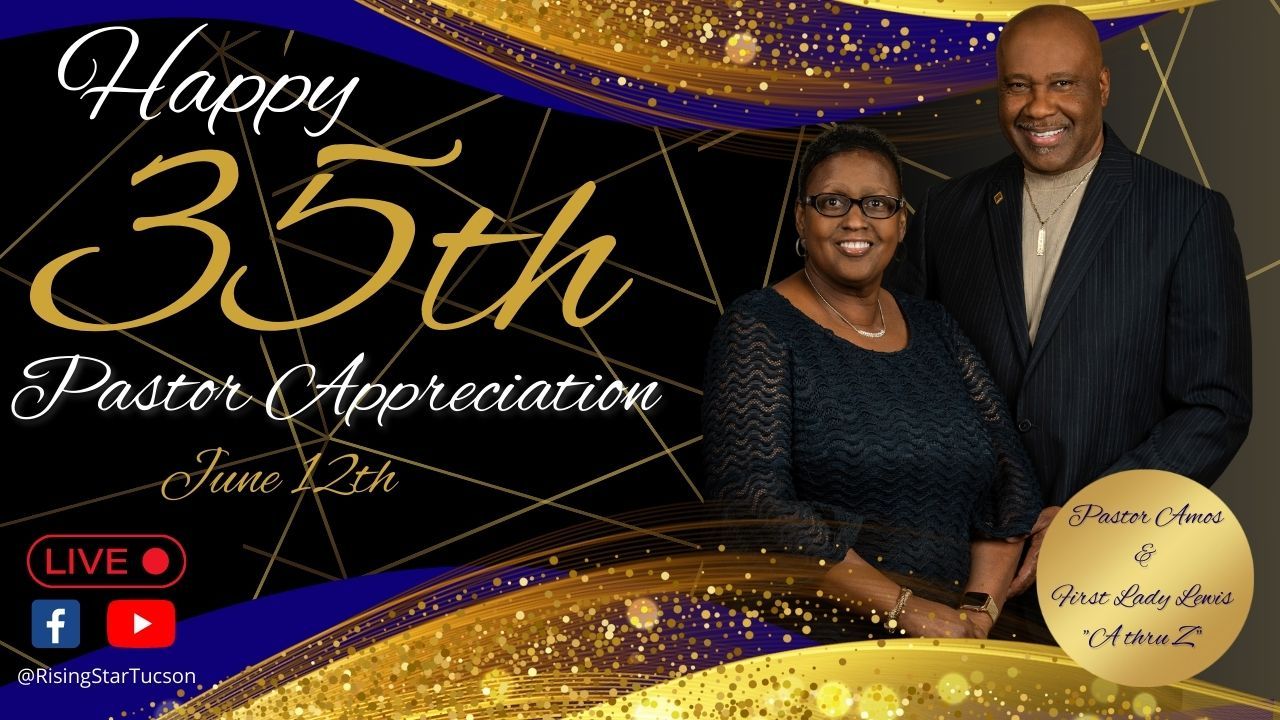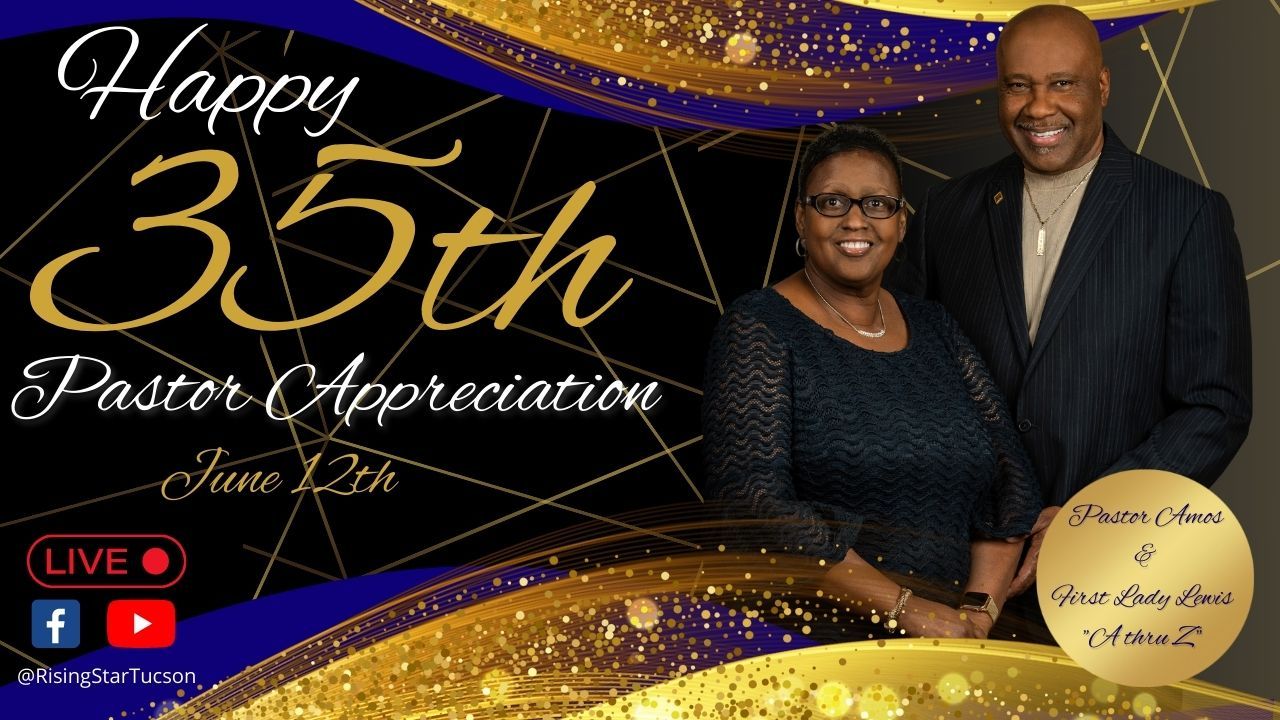 Join us in-person or on online
You will have the opportunity to bless our Senior Pastor and First Lady in a tangible way. There are three ways you can show them your love.
1. You can mail your love gift, made payable to Amos L. Lewis or Zeannie Lewis, to 2800 E 36th Street, Tucson, AZ 85713.
2. You can also send it electronically via ZELLE at Cell number- (520) 349-4876 or via CASH APP at $AmosLLewis and $ZeannieLewis.
3. If you will be joining us in-person, you can drop your cash in an envelope to Amos L. Lewis or checks made payable to Amos L. Lewis in one of the Blue Boxes as you depart the Sanctuary.
As a reminder, please DO NOT make checks or online donations payable to Rising Star.
All donations to Pastor and First Lady Lewis are not
tax-deductible.